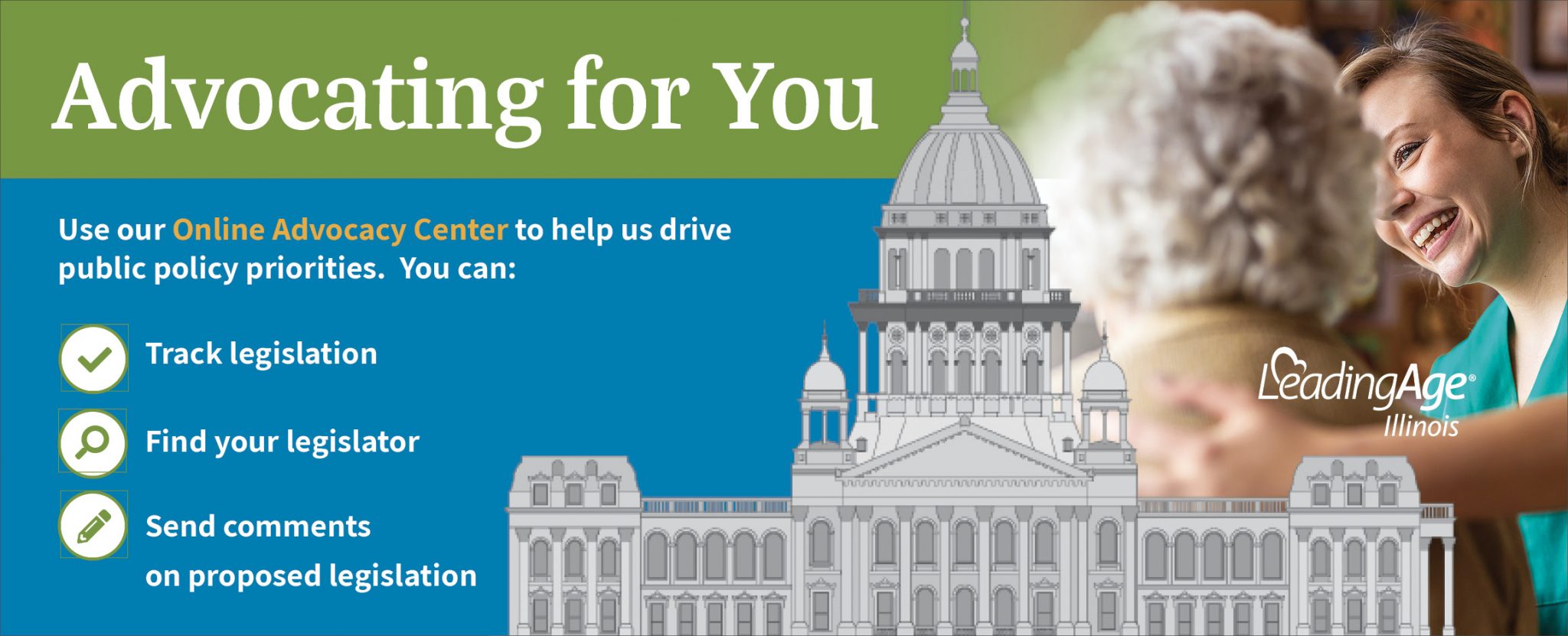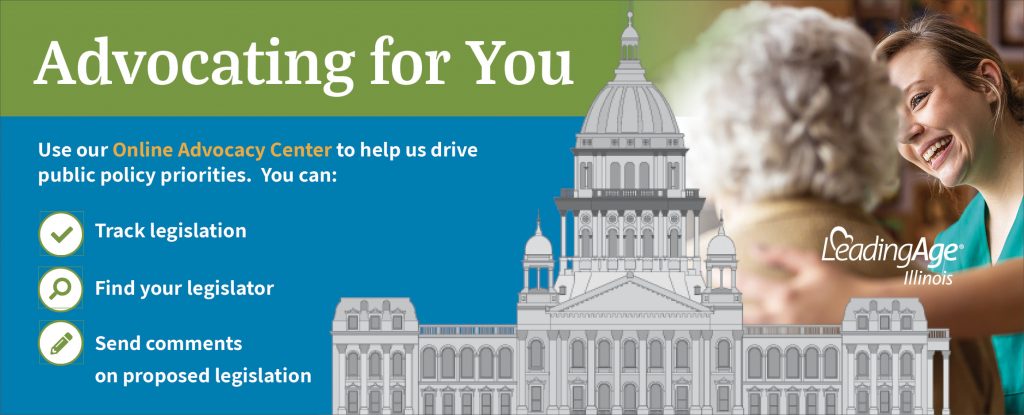 LeadingAge Illinois Advocacy Center

Advocacy has always been a major strength of LeadingAge Illinois. Our Online Advocacy Center allows you to view our member driven Public Policy Priorities, track legislation, find your legislator, and access important links related to legislation and regulations. LeadingAge Illinois' public policy team works to  advance favorable legislation and defeat burdensome proposals that would impact quality and innovation in the aging services. Every session, LeadingAge Illinois tracks legislation that impact the various member settings.  Click here to access our 2022 Legislative Tracker. 
Get Involved:
When called upon to contact your legislators, let's use our collective voices to push LeadingAge Illinois' Public Policy Priorities.
LeadingAge Illinois Alerts:
Stay updated on LeadingAge Illinois Advocacy Alerts and take action.
Issue Briefs:
Partners in Quality:
We  had 39 meetings with legislators and members in 2021. Click here to learn more about Partners in Quality.
Upcoming Advocacy Events: