Top Stories:
From the Desk of Karen Messer, President and CEO
Updated IDPH SIREN SMS Text Number and Email IP Addresses
Staffing Data Submission Update
Nursing Home Rule Requiring Reporting of COVID-19 Vaccination
CMS National Nursing Home Stakeholder Call Recap
New CDC Guidance on Fully Vaccinated
CMS Blanket Waivers Update
COVID Test Positivity by County
Legislative Update
Life Plan Communities/CCRCs:
Living in or Visiting Retirement Communities
Assisted Living:
Member Spotlight: Porter Place, an Anthem Memory Care Community
Nursing and Rehabilitation:
IDPH Extends Rules on Mandated CMS Training
Independent/Subsidized Housing:
White House Issues Guidance for New Emergency Rental Assistance Funds
Affordable Housing Updates
Home and Community Based Services (HCBS):
HCBS FMAP Guidance
IDPH Adopts Emergency Rules on Approving Home Health Orders
Other:
Do Know All You Should About the 21st Century Cures Act?
Top Stories:
From the Desk of Karen Messer, President and CEO:
Aging services are an essential part of the nation's infrastructure. There are 52 million people over age 65, a population that is expected to double by 2040. Right now, we don't have the infrastructure for aging services that we need—and the systems we do have are crumbling. The COVID-19 pandemic made clear the tragic human consequences that can happen when our systems are weak. ACT NOW by contacting your U.S. Representative and Senators and urge them to invest in our aging services infrastructure
Thank you for your action,
Karen
Updated IDPH SIREN SMS Text Number and Email IP Addresses
On May 16, the SIREN vendor will update the SMS TXT number to 542-92. Please edit your mobile phone contact to reflect this new number change. Your mobile device will put the dash in for you. This will help you determine when you are getting a SIREN alert text notification. The document "SIREN Login and Profile Update User Guide" will  assist you in editing your profile if needed.  An updated "SIREN Pocket Guide" is available here for the SIREN account holder along with the document "20210515_SIREN_ContinueReceivingEmailNotifications" which is intended for the IT Professionals who maintain your companies firewalls and email security. If you have any questions, contact IDPH SIREN.
Staffing Data Submission Update
In our weekly meeting with the Illinois Department of Public Health (IDPH) yesterday, Department staff presented on the required staffing data submission that starts June 1, 2021.
IDPH will have a training video, instructions and link to the form sent to providers soon. The census and staffing daily report form is a smart sheet. There was discussion on this being an added administrative workload.  Reporting that begins June 1 is for first quarter (Jan-March, 2021). The associations requested an extension as well as a live webinar for providers to ask questions.  We also presented concerns on this new workload and any duplication of what providers are already submitting to the federal government.  IDPH is expected to discuss these issues internally and report back next week in our Thursday meeting.  We will have more information soon. 
If you have any questions, contact Ruta Prasauskas.
Nursing Home Rule Requiring Reporting of COVID-19 Vaccination
CMS released an interim final rule with comment period this week that requires nursing homes to do the following:
Educate residents, representatives, and staff on the benefits and potential side effects of COVID-19 vaccination. The nursing home must document that education has been provided and whether the vaccine was accepted or declined.
Offer COVID-19 vaccination to all residents and staff who are not previously vaccinated and for whom there are no contraindications to COVID-19 vaccination. If the nursing home cannot immediately offer vaccination, the nursing home must provide information for alternatives to accessing vaccination.
Report rates of vaccination for both residents and staff through the National Healthcare Safety Network (NHSN). Data should be submitted on a weekly basis and the first data submission must be received by 11:59pm on Sunday, June 13, 2021.
Report resident use of therapeutics through NHSN.
Remember that "staff" means individuals working in the nursing home at least once per week and includes employees, volunteers, and individuals providing services under arrangement or contract. Nursing homes that fail to report vaccine rates or therapeutics will be cited under existing F884. Recall that failure to report under F884 also carries associated Civil Monetary Penalties.
You must report your facility's aggregate current status of vaccinations.  An individual who was vaccinated in January is counted in the same way as an individual who was vaccinated in April.  The date that vaccines were administered are not reported to NHSN. 
Nursing homes that fail to provide education and offer vaccination to residents/representatives and staff will be cited under new F887. Comments on the rule are due July 11. The rule is available for review here. CMS released memo QSO-21-19-NH to provide interpretive guidance. The CMS press release is available here.
Back to top

CMS National Nursing Home Stakeholder Call Recap
CMS hosted a national stakeholder call this week to review the newly released interim final rule on COVID-19 reporting.
During the stakeholder call, CMS provided the following clarifications:
While the rule for educating and offering vaccination applies to both long-term care and ICF/IID settings, reporting vaccination rates will be voluntary for ICF/IID. Reporting is required for nursing homes.
Reporting will be enforced under F884 Reporting to NHSN. CMS will survey for compliance through a weekly data pull and audit conducted off-site by CMS. The educating and offering aspects of the requirements will be surveyed under new F887. Surveyors will look at sample education materials provided to residents/staff, rosters of individuals attending group trainings and education sessions, and will sample residents and staff to determine if they have been educated/offered the vaccine.
If the nursing home is not available to offer the vaccine, they must provide alternatives for where the resident/staff can access the vaccine. Providers should document the information provided to residents/staff for accessing the vaccine, as well as all attempts made by the provider to obtain the vaccine.
Reporting into NHSN is aggregate data that includes cumulative numbers. Providers should begin reporting immediately but do not need to include residents and staff who were vaccinated previously but are not currently living/working in the nursing home. To obtain the accurate numbers for reporting, the nursing home should identify all residents who were in the nursing home at least one day over the reporting week, and all staff who worked in the nursing home at least one day during the reporting week, then identify vaccination rates from these samples.
Nursing homes must report on residents and staff regardless of where they were vaccinated. For example, a resident who has stayed in the facility at least one day over the reporting week and was vaccinated at the hospital or another off-site location would be calculated in the vaccination rate for reporting.
If an individual is unwilling to disclose vaccination status or if the vaccination status cannot be determined, the individual should be considered "unvaccinated" and the provider should attempt to provide education and offer the vaccine, while reporting the individual as "unvaccinated" until vaccination is provided or confirmed.
This rule is effective May 21, 2021. CMS states that providers should begin to implement these requirements immediately. Providers who fail to comply with reporting requirements will be assessed citations and associated penalties beginning June 14, 2021.
New CDC Guidance on Fully Vaccinated
The CDC issued revised guidance this week on what people can do "When You've Been Fully Vaccinated." They state that people who have been fully vaccinated can "start to do some things that they had stopped doing because of the pandemic." Fully vaccinated people can resume indoor and outdoor activities without wearing a mask or staying 6 feet apart, except where federal, state, local, tribal, or territorial laws, rules or regulations or local business or workplace guidance is different. No testing is required for travel within the U.S., unless required by the destination. International travelers are advised to get tested 3-5 days after finishing the travel. Vaccinated people exposed to those with COVID do not need to quarantine or be tested unless they have symptoms. Healthcare, correctional, and homelessness organizations are expressly NOT included in this guidance.
The Illinois Department of Public Health (IDPH) released their Interim Public Health Recommendations for Fully Vaccinated People late this week as well. Click here to view.
CMS Blanket Waivers Update
The CMS document on blanket waivers has been updated to reflect changes and expired waivers. Long term care starts on page 16 and changes are in red. Click here to view the document.
COVID Test Positivity by County
LeadingAge Illinois Consultant, Matt Werner, has provided his most recent update on COVID Test Positivity by County. Click here for the most recent report.
Legislative Update
We are closing in on the final two weeks of the 102nd Illinois General Assembly Spring Session. State Budget negotiations are heating up and deadlines for passage or legislation are looming.
Below is an update on some of the bills of interest that impact members:
SB272 (Water Quality Assurance Act)
LeadingAge Illinois opposes this legislation. It is an initiative of the Illinois Department of Public Health (IDPH). In addition to requiring nursing homes and assisted living communities to develop and implement water management programs to control the growth and spread of opportunistic pathogens, it requires routine culture sampling plan for all building water systems. There are fees, civil enforcement, and penalties for lack of compliance. LeadingAge Illinois testified in opposition to this bill in a Senate Committee and has had a number of meetings and discussions with the Department and sponsor. Although this specific piece of legislation is not moving forward, the Senator and the Department want to continue discussions on it.
SB1096 (Insurance Coverage of COVID Testing)
LeadingAge Illinois is neutral on this legislation specifically due to the sunset date of January 1, 2022.
It allows for insurance coverage for COVID-19 diagnostic testing for assisted living and supportive living employees (previously was only nursing homes). It passed 14-0 out of the House Human Services Committee this week.
SB2432 (Grocery Tax)
LeadingAge Illinois supports this legislation as a public policy priority. It extends the 1% rate of tax to food prepared for immediate consumption and transferred incident to a sale of service at a facility subject to the Assisted Living and Shared Housing Act or the Life Care Facilities Act. This bill was not called in the House Revenue and Finance Committee yesterday. As a result, State Representative Kelly Burke (D-36th District; Oak Lawn), the house sponsor, has put in a request to add this language to the Budget Implementation Bill (BIMP)
Contact Jason Speaks for any questions and for the latest updates and information, visit the LeadingAge Illinois Advocacy Center.
Life Plan Communities/CCRCs:
Living in or Visiting Retirement Communities
The CDC updated their guidance for residents of and visitors to retirement communities and independent facilities on taking preventative actions to help keep their communities safe from COVID-19. Cleaning with products containing soap or detergent reduces germs on surfaces and objects by removing contaminants and may also weaken or damage some of the virus particles, which decreases risk of infection from surfaces. Cleaning high touch surfaces and shared objects once a day is usually enough to sufficiently remove virus that may be on surfaces unless someone with confirmed or suspected COVID-19 has been in your facility.
Assisted Living:
Member Spotlight: Porter Place, an Anthem Memory Care Community
Anthem Memory Care opened their first community in 2012. Porter Place, an Anthem Memory Care community, opened its doors in July, 2016 in Tinley Park. This summer, they will be celebrating their fifth anniversary.
Porter Place offers specialized memory care in an environment designed specifically to meet the needs of those affected by dementia disorders. Every element of their community's design allows for safety, engagement, and a sense of comfort. Spacious well-lighted hallways, in-room sensors, and most importantly staff training focused on communication and understanding dementia disorders provides a sense of well-being, satisfaction, purpose, and joy.
Colleen Kamin joined Porter Place as Executive Director in January, 2019. This week, we asked Colleen a few questions on her journey in the senior living industry.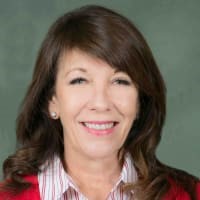 Pictured Above: Colleen Kamin, executive director of Porter Place, an Anthem Memory Care Community in Tinley Park
How long have you been in the industry and what made you select it?
"I believe this industry selected me. It seems to be in my blood. I started as a volunteer at the age of 14 at a nursing home near my home. I went on to get my degree in Therapeutic Recreation and took a job as an activity director in a nursing home. Since, I have served in a variety of roles in skilled care, assisted living and sheltered care during my career. I became a Licensed Nursing Home Administrator in 1992 and, as a certified dementia practitioner, am fortunate to now serve as the Executive Director at Anthem Memory Care. Anthem is the parent company of Porter Place and is such a special company. The support the communities receive is beyond wonderful. We have so many talented and dedicated individuals all focused on providing an unparalleled quality of life for those we serve."
What are you most proud of in your career?
"I truly believe that I have made a difference in the lives of my residents, their families and team members that I have been honored to work with. I have held the hand of dying residents, comforted family members, counselled team members and encouraged them in their personal and professional quandaries. I cannot pinpoint just one example as I hope that each day of the many years, I have dedicated to this career has made some small difference to someone."
What is your vision for the future of your community and the field?
"As I am contemplating retirement in a few years, I want to leave my community with a sense of putting our residents' needs first and foremost. The community will continue to thrive as we have built a strong and resilient team as evidenced by the work we did together during the most stressful times of the pandemic. I believe we must continue to grow and look for new ways to provide engagement and purpose for our residents. This field will always be stressful, and the ever-changing landscape of healthcare presents its own challenges. We need those who have a true calling for this type of work to step forward and dedicate themselves to this industry but there needs to be change in the regulatory and reimbursement areas of healthcare to affect true change as well. Long term care needs funding to continue to provide quality care and while oversight is vitally important it may need to be more collaborative and less punitive in nature to have the effect needed for change."
Upon retirement, Colleen's goal is to become either a volunteer ombudsman or some other type of advocate for the residents as well as the communities who provide care. She has a true passion for caring for and serving older adults.
Nursing and Rehabilitation:
IDPH Extends Rules on Mandated CMS Training
The Illinois Department of Public Health (IDPH) has adopted emergency rules that are effective May 1 for skilled nursing facilities. They are in place for 150 days and replace the previous emergency rules that expired April 30.
The emergency rule require frontline clinical and management staff at skilled and intermediate care facilities who are hired after January 13, 2021, to undergo free COVID-19 training provided by the federal Centers for Medicare & Medicaid Services (CMS) within 14 days after being hired. For frontline staff hired on or before that date, at least 50% were to have completed this training by January 13, 2021, and all staff must have completed training by February 28, 2021.
Topics addressed by the training program include:
infection control,
personal protective equipment,
disinfection,
screening,
surveillance,
cohorting (i.e. housing infected persons in separate areas from non-infected persons),
caring for individuals with dementia during a pandemic.
Frontline staff required to complete this training include:
facility medical directors and nursing directors,
treating physicians,
nurses,
aides,
rehabilitation coordinators,
social service directors,
any licensed physical, occupational or speech therapists.
Volunteers, students, contractors, consultors and caregivers who provide or engage in direct care or services to residents on behalf of a facility are also considered frontline staff who must complete the training program.
Independent/Subsidized Housing:
White House Issues Guidance for New Emergency Rental Assistance Funds
As eviction moratoria and rent backlogs continue across the country, the Biden-Harris Administration announced the allocation of additional funds for Emergency Rental Assistance (ERA). The additional $21.6 billion in emergency rent relief funds were approved under the American Rescue Plan in March and complement the initial $25 billion approved by Congress in December to assist impacted renters with back rent, future rent, and utility payments. Nearly 7 million Americans reported being behind on rent in the second half of April, and more than 40% of those renters reported concerns that they could be evicted in the next two months. The new guidance allows assistance to reach renters more quickly, including by cutting down wait time, offering assistance to renters directly instead of the housing providers first, and by clearing the path for federally-subsidized renters to receive assistance. More info on the new guidance here.
Also, the Illinois Housing Development Authority (IHDA) is opening applications for its Rental Payment Program Monday, May 17. This program is designed to help people across Illinois who have fallen behind on their rent due to COVID-19.
The program can be used to provide rental assistance for up to 15 months, covering past due rent from the previous 12 months and providing help for three months going forward. The maximum grant amount is $25,000, which will be provided to your landlord in the form of a check.
To be eligible for the Rental Payment Program, your household must be at least 30 days behind on rent, and you must be at risk for housing instability or homelessness. You also must have experienced a financial hardship due to the pandemic.
The program is limited to households with a combined gross income that does not exceed 80% of the Area Median Income. In DuPage County, the limits are $52,200 for a one-person household, ranging up to $74,550 for a four-person household. You can find the complete list of household sizes and income limits here.
Affordable Housing Updates
In today's updates, we cover:
LeadingAge Featured in Service Coordinator Podcast as Emergency Broadband Benefit Goes Live
HUD Publishes Physical Inspection Resident Flyer in 19 Languages
HUD Launches Fair Housing "Table Talk" Series
LeadingAge Featured in Service Coordinator Podcast as Emergency Broadband Benefit Goes Live: Today, LeadingAge was featured in National Church Resident's Service Coordinator podcast. The episode discusses the new Emergency Broadband Benefit (EBB) program, which provides a monthly discount on internet services and opened for enrollment today. More info on the EBB is available here, and the podcast episode is available here.
HUD Publishes Physical Inspection Resident Flyer in 19 Languages:
HUD published the translated versions of the resident flyer for HUD's new physical inspection approach. The flyer, which explains resident rights and options related to restarting inspections during the pandemic, is available in 19 different languages.
HUD Launches Fair Housing "Table Talk" Series:
HUD's Office of Fair Housing and Equal Opportunity (FHEO) this week announced its inaugural "FHEO Table Talks" Series. The series engages fair housing and civil rights stakeholders in one-on-one conversations to develop sound housing policies and strengthen HUD's partnerships with leading community stakeholders. FHEO will host Dedrick Asante-Muhammad, Chief of Race, Wealth and Community for the National Community Reinvestment Coalition (NCRC), on the first episode; the series will be made available monthly.
Home and Community Based Services (HCBS):

HCBS FMAP Guidance
CMS published its guidance for state Medicaid agencies this week. States will receive an extra 10 points of FMAP for all Medicaid HCBS. States have until March 2024 to spend the funds down and must use them for HCBS purposes. Provider rate increases and supplemental payments, among others, are specifically allowed uses of the dollars. To demonstrate compliance with program rules, states receiving the dollars cannot restrict eligibility, eliminate or narrow services, or cut provider rates across HCBS programs until the dollars are spent. The guidance also requires states to submit initial reports to CMS by mid-June. Here is a LeadingAge article on the guidance and here is the guidance document itself.

Back to top
IDPH Adopts Emergency Rules on Approving Home Health Orders
The Illinois Department of Public Health (IDPH) has adopted emergency rules (see page 6156) for Home Health, Home  Services, and  Home Nursing Agency agencies effective May 3 for 150 days.  The emergency and proposed amendments align with federal regulations by allowing a health care professional (formerly, physician or podiatrist) to approve orders for home health services.
Other:
Do You Know All You Should About the 21st Century Cures Act?
New rules around the 21st Century Cures Act are now in effect—but do you know how it applies to your organization? And if it does, what are the government requirements you should know about? LeadingAge's next virtual event will cover all the implications for aging services and other LTPAC providers. The webinar on Tuesday, May 25 from 12:00-2:00 p.m. CT will walk through how the recently released rules support the seamless and secure access, exchange and use of electronic health information.  Speakers include:
Kianna Banks, Nurse Consultant, CMS
Scott Cooper, Center for Clinical Standards & Quality, CMS
Johnalyn Lyles, Division Deputy Director, Regulatory & Policy Affairs, ONC
Alex Mugge, Deputy Chief Health Informatics Officer, CMS
This virtual event is free, but registration is required. Save your spot now.