The Lead February 26, 2021
Top Stories:
Recap of Weekly Meeting with IDPH
Argentum Statement in Response to Removal of Reference to Long-Term Care in American Rescue Plan
LeadingAge Illinois, Coalition of Associations Push to Protect Virtual Healthcare Beyond Pandemic
COVID Test Positivity by County
TANs Update
HFS CARES Program Reporting Template Available
Vaccinations Update
2021 Honoring Excellence Awards Program is Now Open
2021 LeadingAge Illinois Legislative Tracker
Assisted Living:
LeadingAge Illinois, Argentum Hold Virtual Meeting with Office of U.S. Senator Duckworth
Nursing and Rehabilitation:
Suspected Recurrent SARS-CoV-2 Infections among Residents of a Nursing Facility
Independent Affordable/Subsidized Housing:
LeadingAge Illinois HUD Member Regional Monthly Meeting
Technology:
Technology/Innovation Task Force Member Spotlight: Carl Goodriend
Other:
Value First and HPSI Partnership Bring New Contracts for Members
Uncover the Latest Nonprofit Workforce Insights
2021 Illinois Senior Hall of Fame Nominations
Education:
LeadingAge Illinois Announces Virtual 2021 Annual Meeting
Top Stories:
Recap of Weekly Meeting with IDPH
Yesterday, LeadingAge Illinois and the other associations had our weekly meeting with the Illinois Department of Public Health (IDPH) to discuss COVID issues.
Here is a recap:
New Deputy Director:
Becky Dragoo was announced as the new IDPH Deputy Director of the Office of Healthcare Regulation. She comes from the Illinois Department on Aging where she led the Older Americans Division, working with the Community Care Program. She started her new position on Monday. She replaces Debra Bryars who left the Department last year. Up until this week, other staff held the position in an interim role.
Essential Caregivers:
Alfonso Cano, bureau chief of long term care at IDPH, reported the Department is receiving multiple calls, emails, letters, and complaints from multiple sources about facilities not allowing essential caregivers or compassionate caregivers access. The Ombudsman have been aware also. The Department encourages providers to examine the essential caregiver guidance.
Vaccinations:
Jordan Hatcher from IDPH reported on vaccination planning after the third Pharmacy Partnership Program (PPP) visit. They have done a survey to assess capacity of potential vaccination providers. IDPH is currently identifying partners to add to the state network so they can receive direct allocations of the vaccine. They will be selecting handful and they will be tapped to support independent living vaccinations. After the first week of March, there should be a more streamlined process according to IDPH.
Visitation:
The associations again asked if vaccinations can lead to visitations. IDPH responded that with 40% of COVID deaths being in congregate settings, the CDC is still being cautious about vaccinations changing visitation. It does, however, help facilities move through the CMS phases. IDPH also wanted to remind providers of the CMS visitation guidance and encourages providers to continue to reference the IDPH reopening guidance.
Involuntary Discharges:
The emergency rule on the prohibition of involuntary discharges and transfers will be extended. Cano stated that the state is still under the Governor's disaster proclamation and executive order related to the COVID emergency, which is what IDPH is using to justify the re-issuing of the emergency rule.
The weekly meeting is an opportunity for LeadingAge Illinois to bring member questions and issues related to COVID to the table for direct conversations and addressing by the Department. If you have questions you would like us to bring to the next meeting, contact Ruta Prasauskas.
Argentum Statement in Response to Removal of Reference to Long-Term Care in American Rescue Plan
From James Balda, Argentum CEO: "It is unconscionable to see all references to long-term care stripped from the American Rescue Plan. Assisted living communities have been on the front lines of the pandemic, serving the population most vulnerable to COVID-19 for a full year with little to no federal relief or resources. Dedicated senior living staff care for millions of seniors who need help with activities of daily living, have chronic conditions, and who, according to the CDC, are up to 630 times more likely to die from COVID-19. Assisted living communities have been promised less than 2% of funding from the Provider Relief Fund, and have received only half of that to date. More than half of providers are operating at a loss, unsure if they can continue operations through the year. If communities close, workers will lose jobs, seniors will lose homes, and the financial burden on Medicare and Medicaid will skyrocket. With exorbitant costs and declining revenue due to COVID-19, they're being left behind as other businesses at far less risk stand to receive billions in relief in the American Rescue Plan. Enough is enough. The federal government is abandoning and failing seniors and their caregivers in their greatest time of need. We need to see action from our legislators now—before it's too late. "
LeadingAge Illinois, Coalition of Associations Push to Protect Virtual Healthcare Beyond Pandemic
LeadingAge Illinois, as a part of the Coalition to Protect Telehealth, is pushing to protect Illinoisans' access to the innovative telehealth services they have relied on receiving from health care professionals and providers during the COVID-19 pandemic.
HB3498 would ensure quality, affordable, and safe virtual healthcare that improves patient outcomes by reducing access barriers will continue to be provided after the COVID-19 pandemic. Critically, the legislation aligns telehealth coverage and payment with in-person care, making appropriate patient access to care the priority.
The legislation prohibits geographic or facility restrictions on telehealth services, and allows patients to be treated via telehealth in their home. The legislation establishes patients will not be required to use a separate panel of providers or practitioners to receive telehealth services, nor would they be required to prove a hardship or access barrier in order to receive telehealth services. The legislation further protects patient preference by establishing a patient cannot be required to use telehealth services. HB3498 gives healthcare providers the professional latitude to determine the appropriateness of specific sites and technology platforms for telehealth services, while upholding federal and state privacy laws.
COVID Test Positivity by County
LeadingAge Illinois Consultant, Matt Werner of Werner Consulting, has provided his most recent update on COVID Test Positivity by County. Click here for the report from February 4-17.
TANs Update
LeadingAge Illinois Consultant, Matt Werner of Werner Consulting, has provided his weekly update on Transaction Audit Numbers (TANs). Click here to access the TANs report.
HFS CARES Program Reporting Template Available
The Illinois Department of Healthcare and Family Services (HFS) has issued a provide notice indicating the availability of a CARES Program Reporting Template.
Vaccinations Update
Today's update includes:
Vaccinating Homebound Individuals
Vaccinating 75% of Nursing Home Staff
Pharmacies Enrolled in Vaccination Program
Guidance for Vaccinating Older Adults
Vaccinating Homebound Individuals:
The Trust for America's Health (TFAH) held a meeting this week aimed at building partnerships to work on getting vaccines into the arms of people who are homebound. Bechara Couchair, white house senior coordinator on COVID vaccines, spoke at the meeting, emphasizing the Administration's commitment that "no older person will be left behind." Approximately 20% of adults over age 65 are homebound, by one definition discussed at the meeting. Dr. Couchair spoke at length about the WH commitment to equity in vaccine distribution. Providers, public health system representatives, aging network experts, and individuals from other key associations participated. The take home messages from the meeting are:
The biggest barrier is scarce vaccine supply – "it's the Hunger Games," one person said. Older adults must be prioritized, including those who are homebound.
Government should communicate a clear picture of the target population, since estimates range from 2 million to 12 million people, and develop systems to provide them access to vaccines.
Top leaders should speak directly to homebound individuals and caregivers to let them know they are not forgotten.
It's essential to work with CMS to come up with reimbursement solutions to pay for in home vaccinations.
New partnerships are necessary.
Vaccinating 75% of Nursing Home Staff:
LeadingAge joined with AHCA/NCAL and the CDC this week in setting a goal of getting to 75% of nursing home staff fully vaccinated by the end of June. Read the press release here. According to CDC's COVID data tracker, we are currently around 50%. LeadingAge continues to work with CDC regarding issues of continued vaccine access once the Long-Term Care Pharmacy Partnership wraps up (likely by the end of March) and we transition to the Retail Pharmacy Program for continued access. To address vaccine hesitancy, don't forget about the March 4 Town Hall with Black Coalition Against COVID (BCAC) and check out the LeadingAge Vaccine Information and Resources page.
Pharmacies Enrolled in Vaccination Program:
LeadingAge provided a list this week of the pharmacies enrolled in the vaccination program throughout the country. Click here for the listing.
Guidance for Vaccinating Older Adults:
The CDC published guidance for vaccinating older adults and people with disabilities for vaccination sites. The guidance covers planning for outreach, planning for appointments, scheduling, vaccinating, and planning for after vaccinations. For providers helping residents/clients/patients navigate the process, the planning and scheduling sections are probably the most useful.
2021 Honoring Excellence Awards Program is Now Open
The Honoring Excellence Awards Program is now open! LeadingAge Illinois provider members are invited to submit nominations. Honoring Excellence is LeadingAge Illinois' award program that recognizes individuals and organizations that put quality first, deliver excellence and inspire others to do the same. If you have an exceptional staff member or are an organization with a stellar program deserving of recognition – we encourage you to submit a nomination.
This year's award winners will be recognized at the 2021 LeadingAge Illinois Annual Meeting. The deadline for this year's awards program application submission is Midnight, April 1, 2021. By submitting a nomination, the organization agrees that, if their nominee is selected for an award, they will submit a video to be included as part of the LeadingAge Illinois Annual Meeting recognizing the individual(s) for the award at their own expense.
Each LeadingAge Illinois provider member organization is limited to one frontline staff nomination and one management staff nomination each for the Heart and Hands, Strive and Thrive, and Rising Star Awards. An individual may only be nominated for one type of award. Please note that the Leadership in Action Award will only have one management staff winner. Please review the 2021 Honoring Excellence Awards Participation Guidelines for the full award program details, deadlines, rules and requirements.
2021 LeadingAge Illinois Legislative Tracker
The 2021 LeadingAge Illinois Legislative Tracker is now live on our website and will also appear in each edition of the Lead. The tracker will be updated weekly and as needed. There have been about 4,428 bills introduced so far this session. Additional bills will be added to the tracker as we review incoming introductions. When your time allows, please check the tracker and provide any feedback on bills that pertain to your organization. Your feedback assists us in developing the association position on legislation and with discussions we have with legislators and legislative staff on issues. You can submit comments and questions to Jason Speaks.
Assisted Living:
LeadingAge Illinois, Argentum Hold Virtual Meeting with Office of U.S. Senator Duckworth
On Wednesday morning, LeadingAge Illinois and members met virtually with the Office of U.S. Senator Tammy Duckworth (D-Chicago). The meeting was held as part of the Argentum Public Policy Institute. Members discussed the challenges assisted living providers are facing and the need for relief.
Special thanks to the following members and partners for taking part in the meeting:
Eric and Marijo Eisbrenner, Oak Senior Care
Dan Merriman, LCS
Tony Ferrini, Assurance Agency
Matthew Hutchison, Zeigler
Tim Wojcik, Assurance Agency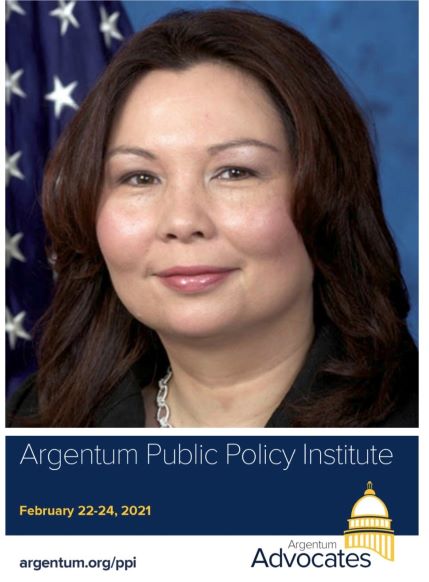 Pictured Above: U.S. Senator Tammy Duckworth (D-Chicago)
Your advocacy is still needed. Writing to Congress takes less than a minute. All you need to do is click this link and enter your contact information and click "submit letter." Your message will be sent directly to your member of Congress and both of your senators.
Nursing and Rehabilitation:
Suspected Recurrent SARS-CoV-2 Infections among Residents of a Nursing Facility
The CDC released an MMWR on suspected recurrent SARS-CoV-2 infections among residents of a skilled nursing facility during a second COIVD-19 outbreak in Kentucky. Five residents of a skilled nursing facility received positive SARS-CoV-2 nucleic acid test results in two separate COVID-19 outbreaks separated by 3 months. Residents received at least four negative test results between the two outbreaks, suggesting the possibility of reinfection. Severity of disease in the five residents during the second outbreak was worse than that during the first outbreak and included one death. Skilled nursing facilities should use strategies to reduce the risk for SARS-CoV-2 transmission among all residents, including among those who have previously had a COVID-19 diagnosis. Vaccination of residents and health care personnel in this setting is particularly important to protect residents.
Independent Affordable/Subsidized Housing:
LeadingAge Illinois HUD Member Regional Monthly Meeting
Every third Thursday from 12-1 p.m. CST, LeadingAge Illinois hosts the HUD Member Regional Meeting with important updates from LeadingAge National. The meeting is a collaboration with LeadingAge Illinois, LeadingAge Indiana, LeadingAge Minnesota, LeadingAge Missouri.
The meetings feature updates from Linda Couch, vice president of housing policy and Juliana Bilowich, director, housing operations and policy at LeadingAge National.
The meetings also feature updates from Gail Burks, Branch Chief at HUD.
To RSVP, contact Jason Speaks.
Technology:
Technology/Innovation Task Force Member Spotlight: Carl Goodriend
The LeadingAge Illinois Technology and Innovation Task Force had their second meeting of 2021 this morning to discuss ideas and best practices and a work plan for the year. Utilizing technology, they met virtually via Zoom. One of the task force leaders is Carl Goodriend, chief information officer for ProviNET Solutions.
ProviNET Solutions has been supporting senior living providers since the early 1990's as part of Providence Life Services and Providence Management who, at the time, owned and managed several entities. They spun off and branded the name ProviNET Solutions in 2001.
Carl has been a trusted voice in the industry and field of technology and innovation for a long time. "I have been fortunate to have worked in senior living for my entire career. I am proud to say that I have now worked for the same company for 41 years and have worked my way up to my current role as CIO. I feel like I have certainly witnessed a lot of change and growth in senior living during my lifetime," said Carl.
Whether it be as an association member, a staff member of one of the leading organizations in the country, or as a member of the task force, he has always considered himself part of a much larger collaboration effort. "In technology, problems need to be solved and these problems continue to present themselves as technology evolves," said Carl. "Having a large pool of experts at our disposal to help solve these problems has always been paramount to success. Andrew Carnegie once said 'I would rather have one-percent of 100 people's efforts than one 100% of my own' and that summarizes how I feel about being collaborative." The work and collaboration has allowed Carl to advance technology solutions in senior living that results in better tools to support residents and caregivers.
As Carl and members of the Technology and Innovation Task Force know well, technology means so many different things. They also know how important technology has been during the public health emergency. "Besides the obvious massive growth in video conferencing usage like Zoom and Microsoft Teams which in my opinion are here to stay as major part of how we interact, we saw utilization of telehealth systems to enable physicians to remotely treat and diagnose the residents increase dramatically and that was assisted by the regulations that were eased during the pandemic," said Carl. "As reimbursement models continue to evolve around telehealth, I see that usage continuing to accelerate."
In addition to his years of engagement with LeadingAge Illinois and his current membership on the task force, he also participates in LeadingAge's Center for Aging Services Technologies (CAST), which leads the charge to expedite the development, evaluation, and adoption of emerging technologies that can improve the aging experience.
He is also involved in the Thrive Alliance, which is comprised of a collaborative group of innovators, researchers, and healthcare providers from across the United States who are focused on solving challenges and scaling solutions for the aging care market.
The LeadingAge Illinois Technology and Innovation Task Force will continue to meet regularly in 2021 and will be sharing ideas, best practices, and other helpful ways to navigate technology and innovative solutions.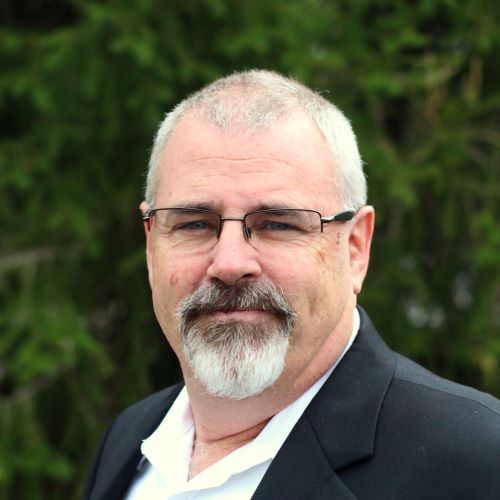 Pictured Above: Carl Goodfriend, chief information officer for ProviNET Solutions and member of the LeadingAge Illinois Technology and Innovation Task Force
Other:
Value First and HPSI Partnership Bring New Contracts for Members
On January 1, Value First, your Group Purchasing Organization (GPO) that is owned by LeadingAge became strategic partners with HPSI. As noted by Jared Schei, CEO of Value First:
"We couldn't be more excited about affiliating with HPSI. Over the last 50 years, they have developed a contract portfolio for senior living providers that offers the products our members purchase with highly competitive pricing. LeadingAge members can rest assured that by working with HPSI and Value First, they will receive market leading pricing without sacrificing quality in the process." said Jared Schei, CEO of Value First.
Founded in 1964 with four Southern California Hospitals, HPSI is the Nation's most experienced healthcare procurement services company. Now part of Aramark's family of GPO's operating under the Avendra umbrella, we offer the best combination of financial stability breadth of agreements and best in class pricing. HPSI serves more than 19,000 members Nationwide.
What this means to you, our LeadingAge/Value First members is that you now have access to a comprehensive supplier portfolio of over 1,200 different supply partners, with thousands of offerings and millions of products.
Uncover the Latest Nonprofit Workforce Insights
Last year, as employers continued to grapple with the ongoing impact of COVID-19, UST surveyed more than 165 nonprofit leaders across the U.S. to uncover the latest sector trends. UST compiled these critical survey takeaways to create the Nonprofit Workforce Trends Infographic. Download your free copy today to discover what your nonprofit peers had to say about prominent turnover reasons, workforce issues and more.
2021 Illinois Senior Hall of Fame Nominations
The Illinois Department on Aging (IDoA) is accepting nominations for the 2021 Senior Illinoisans Hall of Fame Awards. These awards recognize adults, 65 years of age and older, and highlight the meaningful contributions they have made in Illinois.
Award nominations are being accepted for the following categories:
Community Service: awarded to Illinois senior citizens that have shown support for the public and community-based programs in their area or at large.
Education: awarded to Illinois senior citizens that have shown a dedication to instruction and the world of academia.
Labor Force: awarded to Illinois senior citizens that have a record of accomplishment in their employment or professional career.
Performance / Graphic Arts: awarded to Illinois senior citizens that have a commitment to health and the promotion of well-being or a record of accomplishment in artistic expression.
The deadline for nominations is Tuesday, June 1, 2021. Nomination forms can be filled out online by clicking on one of the three options below. You will only be allowed to upload one file so please combine all items into one document
For more information on how to nominate someone, contact Purnell Borders at DoA.
Education:
LeadingAge Illinois Announces Virtual 2021 Annual Meeting
It is with great regret that we write to inform you that LeadingAge Illinois has been forced to cancel its 2021 IN-PERSON Annual Meeting. The COVID-19 global pandemic has created a situation beyond our control, making it impossible for us to hold our in-person Annual Meeting as intended.
As a result, LeadingAge Illinois will be holding our 2021 Annual Meeting VIRTUALLY from Tuesday, June 22 – Thursday, June 24. We are working diligently to select a line-up of speakers and topics vital to the survival of senior living and service providers during this tumultuous time.
Additional information will be sent in the coming weeks.