04Aug10:15 a.m.1:45 p.m.Facility Manager's Virtual Workshop
Event Details
Facility Manager's Virtual Workshop
Stay on top of vital facility and environmental services trends and developments to ensure you protect your organization during the COVID-19 pandemic. Take advantage of this opportunity to learn from the experts in the field to help you address the facility and environmental issues you are currently facing.  This workshop will provide you with the information needed to lead your organization in the ever-changing aging services environment, in addition to providing best practice tools to ensure you are compliant with IDPH and OSHA regulations.
Agenda
Workshop Welcome and Introduction
10:15-10:30 am
Decontamination Guidelines for Senior Living Facilities in the COVID-19 Era
10:30-11:00 am
Faculty
Karen Rutkowski – Sr. Account Executive, National Accounts, Proctor & Gamble
Juan Goncalves, Scientific Information Manager, P&G Infection Control Applied Sciences
Best COVID-19 Mitigation Strategies in Air Filtration
11:15-11:45 am
Faculty
Hunter Most, CAFS, Applications Engineer, AAF/Flanders
The Connectivity Priority Shift – Is Your Community Ready?
12:30-1:00 pm
Faculty
Kevin Merrill, Vice President, inviacom
Chris Shupe, General Manager, inviacom
How to Stay Protected from COVID-19
1:15-1:45 pm
Faculty
Brenda Diedrick, VP of Business Development, Powerhouse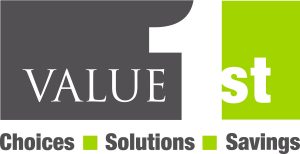 This workshop is sponsored by ValueFirst.
Fees
Due to the generosity of ValueFirst, this workshop is being offered at no charge.
Registration
To view learning objectives and to register, click here.
Time

(Tuesday) 10:15 a.m. - 1:45 p.m.