Top Stories:
From the Desk of Karen Messer, President and CEO
Resources for Compliance with Vaccine Reporting Rule
Legislative Update
Assisted Living:
Argentum Update
Nursing and Rehabilitation:
GAO Study on Nursing Homes and COVID
Free Protect Nursing Homes Tool
Independent/Subsidized Housing:
Pre-1974 Section 202 Preservation
Year-15 Housing Tax Credit Disputes Continue
HUD Physical Inspection Bill Introduced
Home Health and Hospice:
Hospice and COVID-19
Home Care and Hospice During COVID – A Rural Perspective

Technology:
New Medicare and Telehealth Brief from KFF
CCHIT Summit is now FREE!
Other:
Member Spotlight: The Windsor of Savoy
Strengthening the Direct Care Workforce Session
Top Stories:
From the Desk of Karen Messer, President and CEO
Join the We Can Do This campaign, partner organizations, influencers, and more today for a Digital Day of Action. Use this social media toolkit and one-pager to help reach people who haven't received the vaccine or who may be waiting to get vaccinated. Thank you for all your help to get Illinois vaccinated.
With gratitude,
Karen
Resources for Compliance with Vaccine Reporting Rule
The new interim final rule CMS-3414-IFC says that nursing homes must provide education on and offer the COVID-19 vaccine. CMS mentions several resources in the rule and in memo QSO-21-19-NH. LeadingAge has compiled these resources and added a few of our own that we think will be helpful. Find this resource compendium here.
Legislative Update
The Illinois General Assembly came back into session on Tuesday and will stay in straight through May 31 to pass bills and a state budget.  We continue to contact legislators on the critical need for additional relief funding for members and our asks for assisted living, supportive living, and skilled nursing. 
Here is a look at where some key issues stand late this session:
Biometric Information Privacy Act (BIPA):
HB559, which passed out of the House Judiciary-Civil Committee on March 9 (10-5-1), did not make it passed second reading in the House and has been re-referred to the House Rules Committee.  The bill, which was the placeholder for an amendment LeadingAge Illinois and other stakeholders were working on, will not move forward this session.  LeadingAge Illinois and the other stakeholders will continue to meet over the summer and have discussions with legislators on another legislative proposal that provides a remedy to BIPA. 
Insurance Coverage of COVID-19 Testing:
SB1096 allows for insurance coverage for COVID-19 diagnostic testing for assisted living and supportive living employees (previously was only nursing homes).  LeadingAge Illinois is neutral due to the January, 2022 sunset date language.  After passing 14-0 out of the House Human Services Committee, the bill is on third reading in the House 
Grocery Tax:
SB2432 clarifies the 1% rate of tax to food prepared for immediate consumption and transferred incident to a sale of service at a facility subject to the Assisted Living and Shared Housing Act or the Life Care Facilities Act. The bill passed 8-0 out of the Senate Revenue Committee and 58-0 out of the Senate.  However, it was not called in the House Revenue and Finance Committee.  The Committee Chair, Rep. Michael Zalewski (D-23rd District; Riverside) did not call any bills that offered credits or exemptions.  As a result, this bill was not called for a committee vote and will not be able to move forward.  Rep. Kelly Burke (D-36th District; Oak Lawn), the House Sponsor, has informed LeadingAge Illinois that she has requested for the language to be added to the Budget Implementation Bill (BIMP). 
Protect Telehealth:
HB3498, which aligns telehealth coverage with in-person care, is now in the Senate and has been assigned to the Senate Insurance Committee.  The bill has 33 Senate sponsors and over 1,900 supporters have filed slips of support in the Insurance Committee. 
If you have any questions, contact Jason Speaks.  You can also stay updated on policy issues by visiting the LeadingAge Illinois Advocacy Center. 
Assisted Living:
Argentum Update
LeadingAge Illinois participated in the regular Argentum mid-week meeting yesterday that includes state affiliates to discuss issues and receive updates from the national association.
Here is a brief recap of some of the issues discussed:
Provider Relief Funds (PRF):
There is $23 billion left in the PRF.  There should be an HHS decision on allocating it by the end of May or first week of June.  LeadingAge Illinois has continually been in contact with U.S. congressional offices on the need for distribution of PRF and additional funding for assisted living. 
Infrastructure:
Argentum is having regular Hill meetings on this issue.  On May 3, President Biden called for investment in nursing homes and assisted living. 
CMS Guidance:
Interim final rule released recently that deals with the tracking and reporting of vaccination rates looks to include assisted living.  It is the first time CMS has mentioned assisted living in a rule to be a part of a requirement.  Argentum is concerned about the inclusion of assisted living and is utilizing an outside counsel and a work group to solicit comments.   The reporting rate currently is for skilled nursing facilities only, but it may include other settings in the future
Nursing and Rehabilitation:
GAO Study on Nursing Homes and COVID
The Government Accountability Office (GAO), the auditing and evaluation arm of Congress, issued a report, "COVID-19 in Nursing Homes:  Most Homes Had Outbreaks and Weeks of Sustained Transmission from May 2020 through January 2021."  The CARES Act directed GAO to monitor that federal pandemic response, including CMS's oversight of nursing homes in light of the pandemic (which was covered in prior GAO reports). 
In this report examining the frequency and duration of outbreaks, GAO found that only 64 nursing homes nationwide had no outbreaks and 44% had more than four outbreaks.  Chairs of several key House committees issued a statement on the GAO report, noting the previous administration's "inadequate response to the pandemic placed our nation's nursing home residents in grave danger."  They highlighted limited PPE and staffing shortages as a big part of the problem, and committed to work with the current administration to ensure that the federal government "better protects the American people, especially the most vulnerable…..from coronavirus and future public health emergencies."
Free Protect Nursing Homes Tool
There is a (free) new resource for nursing home/SNF leaders seeking to control infections at skilled nursing facilities: ProtectNursingHomes.org.   Built by Yale, UCLA and US Digital Response, the site provides rich detail on staff interconnectivity that has long been desired by nursing home administrators and health leads, but that has been difficult to attain. It can be a helpful tool in outbreak management for COVID as well as other infections that more routinely challenge nursing homes.  As previously featured by the CDC and a LeadingAge national call, an overview and demo of the tool can be found here. Additionally, the Yale team is available to provide briefings and demos for individual state partners, conferences, and webinars. May be a nice addition to any programming you are running for members and partners.  To schedule, please contact Protect Nursing Homes. 
Independent/Subsidized Housing:
Pre-1974 Section 202 Preservation
Please join LeadingAge on Thursday, June 10 at 1 p.m. CST for a conversation about preserving pre-1974 Section 202 Direct Loan affordable senior housing communities. Nationally, there are more than 10,000 pre-1974 Section 202 Direct Loan apartments. LeadingAge is working to promote preservation strategies for these homes. Register for this event, which is a Zoom call. Speakers on the June 10 call will be John Ardovini, HUD Office of Recapitalization, to discuss preservation options, and Naren Dhamodharan and Mark Oswanski, Hampden Park, to discuss the process for nonprofits to preserve this housing. For more about pre-1974 Section 202 Direct Loan housing, see this HUD resource. To submit questions in advance of the June 10 event, please email Linda Couch at National.  Please feel free to share this invitation with others.
Year-15 Housing Tax Credit Disputes Continue
LeadingAge joined an amicus brief in support of the Opa-locka Community Development Corporation, a Florida nonprofit struggling in court to retain its rightful ownership of affordable housing that is home to about 500 residents. The brief was written by the National Housing Law Project in partnership with the National Housing Trust and other organizations. As has happened to other nonprofit general partners of housing financed with low income housing tax credits, aggressive investors are forcing nonprofits out of their planned and assumed eventual total ownership of the housing. In the Opa-locka case, the investor is trying to force the nonprofit to sell the housing on the private market so it can partake in some of the proceeds. Opa-locka does not wish to sell. Read more in this article.

Back to top
HUD Physical Inspection Bill Introduced
Three members of Congress have introduced the "HUD Inspection Act of 2021," which would expand HUD's response to properties within its subsidized portfolio with low physical inspection scores. The bill follows an April 29 letter to HUD Secretary Marcia Fudge from Senator Marco Rubio (R-FL) on ramping up HUD physical inspections. Read an article on the bill and the Senator's letter here.
Home Health and Hospice:
Hospice and COVID-19
HHS ASPR Technical Resources, Assistance Center, and Information Exchange (TRACIE) released an interview discussing hospice during COVID-19. For a profession whose mission is to help terminally ill patients plan their final days and guide them and their loved ones through the passage emotionally and spiritually, a global pandemic presented the ultimate challenge. ASPR TRACIE met with Sarah McSpadden, RN, MSN, MHA, President and Chief Executive Officer of The Elizabeth Hospice, to learn more about her experiences during the COVID-19 pandemic.
Home Care and Hospice During COVID – A Rural Perspective
HHS ASPR Technical Resources, Assistance Center, and Information Exchange (TRACIE) released an interview discussing home care and hospice during COVID-19 from a rural perspective. In rural areas, home care and hospice often go hand in hand. Sue Heitkamp, RN, BSN, President, and Joelle Goldade, RN, BSN, CHPN, COS-C, HCS-D, Director of Clinical Operations (both of CHI Health at Home), shared how they carried out these important services during the COVID-19 pandemic.
Back to top

Technology:

New Medicare and Telehealth Brief from KFF
The Kaiser Family Foundation (KFF) released a brief today on "Medicare and Telehealth: Coverage and Use During the COVID-19 Pandemic and Options for the Future."  Nearly half (45%) said they had a telehealth visit between July and the fall of 2020.  Over one in four of all community dwelling beneficiaries reported using telehealth during the same period.  Of those who did use a telehealth visit, 56% used telephone only, while fewer used video.
CCHIT Summit is now FREE!
After a year of struggling with COVID, many members have shared that budgets won't allow them to attend this year's Collaborative Care & Health IT Innovations Summit. That's why LeadingAge is opening up the June 8-10 event by offering free registration to all care providers. Encourage your members to register now.
Other:
Member Spotlight: The Windsor of Savoy
The Windsor of Savoy was opened in 1988 by Carle Foundation Hospital (now called Carle Health) and was one of the first retirement homes in the Champaign-Urbana area. At its inception, it was exclusively an Independent Living community with 138 apartments. An Assisted Living wing with 36 apartments was added on in 1997 and officially licensed by the Illinois Department of Public Health (IDPH) in 2006.
Their Independent and Assisted Living communities both offer all-inclusive pricing which include a full calendar of activities and social opportunities, daily meals, weekly housekeeping, chauffeured transportation, valet service, social services, and 24/7 emergency response. Onsite convenience services include prescription pick up, dry cleaning, a grocery store, beauty salon, fitness center, library, post office, and onsite banking. In addition, our Assisted Living offers Magnet© nursing services and personal care assistance.
Cindy Brewer, manager of the Windsor, began working in healthcare in 2009, after 18 years working in Real Estate Management.  "I went back to college in 2007 and graduated in 2009 with my Bachelor's degree in Organizational Leadership from Greenville College," said Cindy.  "During that time, I realized that my calling was to work in the healthcare industry.  Upon graduating, I went on to further my knowledge in healthcare by becoming a licensed CNA."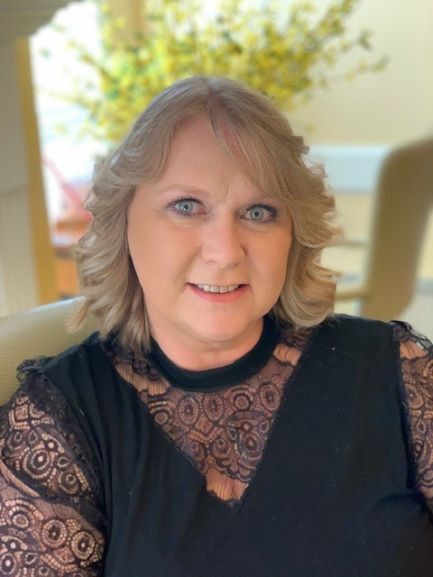 This week, we get to know Cindy, a member of the LeadingAge Illinois Assisted Living Cabinet, and advocate for quality older adult care and services:
Why did you select this industry?
"My passion in healthcare was mainly driven by being raised by my grandparents and helping to care for them.  Additionally, I also provided care for both of my parents as they progressed through their illnesses.  It made me realize how much families have to advocate for their loved ones and I wanted to make a difference in the lives of others. My first job in health care was marketing in home care, followed by social services in skilled care, life enrichment in memory care and managing an assisted living before being hired in my current role as the Assisted Living Manager at the Windsor of Savoy in 2015.  In 2017, I became a Nationally Certified Dementia Practitioner to further enhance my knowledge base."
What are you most proud of in your career?
"The thing I am most proud of in my career is the ability to grow, support, and develop my team.  Our team fosters a positive attitude, shares ideas, looks for ways to improve resident care and workflows while also working on their personal goals and development.   Together my team has successfully achieved two back-to-back two-year IDPH licensures and achieved 100% resident satisfaction.  I have watched several of my team advance in their careers and several have become nurses.  Helping others grow and succeed while building team unity is what I am most proud of in my career."
What is your vision for the future of your community and the field?
"The Windsor will continue to build on its 32-year history to plan for and adjust to the needs of seniors for years to come. I hope that all senior housing communities are able to return to days with less restrictions, allowing our residents to once again be able to fully enjoy the communities in which they reside and that they regain their independence, physical, mental and emotional strength."
Any other thoughts?
"The pandemic has brought to light the senior population now more than ever as the world came together to battle COVID.  It has allowed us to focus on protecting those most vulnerable in the general population and in each of our communities.  It has forever changed how we look at infection prevention, resident rights, and best practices.  These things will make our communities stronger and more resilient than ever. It has taught us the lessons of change management, sometimes on a daily basis, to ask the hard questions, and to question everything for the sake of providing the best service possible.  For this I will always be grateful for the lessons I learned, the challenges I went through and to know that I have advocated every step of the way for the residents I serve.  After all, isn't this exactly why we work in healthcare?"
Strengthening the Direct Care Workforce Session
Mathematica Policy Research's Center for Studying Disability Policy, will hold an event, "Strengthening the Direct Care Workforce: Scaling Up and Sustaining Strategies That Work" on Thursday, June 3, from 12:00 to 1:30 PM ET.  The session will highlight state and local initiatives that scaled up evidence based recruitment, retention, training, and career advancement strategies, as well as discuss COVID-related adaptations.  Robyn Stone is a featured speaker.  Other panelists include Bea Rector (Washington State Department of Social Services), Robert Espinoza (PHI), and Zulma Torres (Cooperative Home Care Associates).  It's free and you can register here.