Top Stories:
From the Desk of Karen Messer, President and CEO
Partners in Quality Virtual Visit Focuses on Medicaid
Infection Control After Vaccination
Life Plan Communities/CCRCs:
Life Plan Community Occupancy Down
Nursing and Rehabilitation:
Long-Term Care Facility Vaccine Data
Independent/Affordable Housing:
HUD Announces June Return to Physical Inspections
Home and Community Based Services (HCBS):
HCBS Access Act letter
Home Health and Hospice:
Webinar For Hospice and Home Health Members
Other:
Summer Enrichment Program Mentors Needed
Top Stories:
From the Desk of Karen Messer, President and CEO
For over two decades, we have partnered with Rush Alzheimer's Disease Center to offer the Dementia Leadership Course.  This comprehensive educational series is intended to provide Dementia Leaders with information they need to develop their skills and grow in their roles.
Dementia experts have recently re-designed this interactive program and added an ongoing networking component. The course provides a framework to teach the specialized skills and competencies needed to provide exceptional dementia services.
This course fulfills IDPH's requirement for direct care staff to annually complete 12 hours of education regarding Alzheimer's disease and other related dementia disorders.  Some topics include ability-centered care, providing a safe environment, latest dementia update and effective communication and much more. Register today.
With gratitude,
Karen
Partners in Quality Virtual Visit Focuses on Medicaid
Our 32nd Partners in Quality Virtual Visit was held on Monday morning.  The visit focused on Medicaid.  Shelly Martin, CEO and Administrator at Wesley Village in Macomb, led the meeting with State Representative Norine Hammond (R-93rd District; Macomb).
Shelly is a veteran leader in the association with a history of strong advocacy.  In addition to inviting legislators into her community for visits with staff and residents, she has traveled to Springfield to meet with legislators on issues impacting members. 
Rep. Hammond has been in the Illinois House since 2010 and annually has visited each member in her district as a part of the Partners in Quality program.  Since visits were not possible in 2020, the virtual meeting was an opportunity to present issues to her and discuss Medicaid Rate Reform. 
She is a two-time LeadingAge Illinois Legislator of the Year and currently serves on the House Human Services Committee as the Minority Spokesperson.  She annually is involved in Medicaid issues and in addition to supporting our Medicaid Rate Reform legislation (HB3899), she sponsors a LeadingAge Illinois supported bill dealing with Medicaid applications as well (HB357). 
We explained our Medicaid Rate Reform proposal in the meeting on Monday and how rates should be tied to staffing and quality.  Hammond is a key member of the Medicaid Work Group and this meeting was a priority in educating her on the proposal.  In addition to discussing Medicaid, Shelly gave the representative an update on how staff and residents are doing and how they have fought COVID-19 for over the last year. 
"We learned a lot of lessons during COVID and Wesley is a perfect example of how to handle it the right way," said Hammond.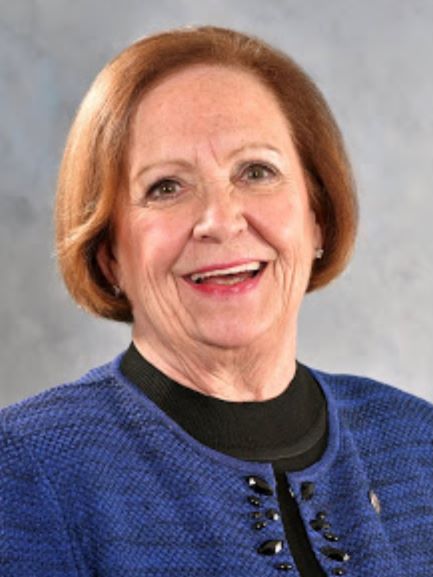 Pictured Above: State Representative Norine Hammond (R-93rd District; Macomb)
If you would like to take part in the Partners in Quality campaign, contact Jason Speaks.
Infection Control After Vaccination
The CDC updated their information on infection control after vaccination. CDC has updated select healthcare infection prevention and control recommendations in response to COVID-19 vaccination. This guidance applies to all healthcare personnel (HCP) while at work and all patients and residents while they are being cared for in a healthcare setting.
Life Plan Communities/CCRCs:
Life Plan Community Occupancy Down
In a new report from Ziegler, using NIC data, Life Plan Community occupancy fell in the first quarter of 2021 by 1.4% compared to the fourth quarter of last year, to 84.3%. In the first quarter of 2020, a year ago, occupancy was 91.5% across LPCs.  The biggest drop was in for profit LPCs – 9.1%, compared to not for profits, where the drop was 6.6%.  Generally, the independent living segment of LPCs had the highest occupancy and smallest drop from a year ago, while the nursing care segment fell the most.
Nursing and Rehabilitation:
Long-Term Care Facility Vaccine Data
The CDC updated their information on long-term care facility vaccine data in the United States. As of April 23, 2021, the federal Pharmacy Partnership for LTC Program has ended. Data on the Federal Pharmacy Partnership for Long-Term Care (LTC) Program Tracker page reflects cumulative totals as of 4/23/21. The total number of doses administered in long-term care facilities totals to be 7,791,490 doses. 4,864,427 people have received at least one dose in a long-term care facility, and 2,869,761 people have been fully vaccinated in a long-term care facility.
Independent/Affordable Housing:
HUD Announces June Return to Physical Inspections
HUD Secretary Marcia Fudge announced significant increases to physical inspections for both Multifamily Housing and Public Housing Agencies (PHAs) during COVID-19 starting June 1. The restarted inspections will temporarily provide properties with 28 days advance notice instead of the regular 14 day notice. Physical inspections were originally suspended in March 2020, then restarted using a cautious approach that excluded communities serving older adults and limited inspections among most other communities. Secretary Fudge's letter from April 23 cited the increased availability of masks and vaccinations, as well as concern for the overall health and well-being of HUD-assisted households, as reasons for HUD's new approach to increase inspections. More info from LeadingAge here.
Home and Community Based Services (HCBS):
HCBS Access Act letter
LeadingAge submitted its response to the draft HCBS Access Act under which the Medicaid HCBS would be mandatory benefits with 100% FMAP and a singular functional eligibility criteria, among others. The  letter is generally supportive and provides feedback on how to improve the bill (e.g., more aggressive rate setting oversight, inclusion of PACE, operational considerations re: functional eligibility determination) and recommendations on how to protect nursing homes under this framework. The letter is here.
Home Health and Hospice:
Webinar For Hospice and Home Health Members
Don't forget about Thursday's webinar for LeadingAge hospice and home health members. It will be a chance to highlight opportunities and connect members who have joined us through their previous affiliation with VNAA. Join LeadingAge CEO Katie Smith Sloan, LeadingAge staff, and your colleagues this Thursday, April 29 at 1 p.m. ET. Register to attend here. 
Other:
Summer Enrichment Program Mentors Needed
LeadingAge is recruiting mentors for the Summer Enrichment Program (SEP, an internship in the field of aging designed to promote diversity, equity, and inclusion). LeadingAge would like to pair interns with a mentor who brings diversity to the field of aging. The mentor can be from any LeadingAge organization across the country. The SEP starts in June with approximately 30 interns. This will be an incredible opportunity to mentor a future leader and to share your passion for the field of aging. If you are willing to be a mentor, please email Christy Kramer.