Top Stories:
From the Desk of Karen Messer, President and CEO
Updates to CDC Guidance
HealthChoice Illinois ADT Update
IDPH Weekly Meeting Recap
102nd Illinois General Assembly 2021 Spring Session Recap
Life Plan Communities/CCRCs:
Member Spotlight: Snyder Village
Nursing and Rehabilitation:
NHSN and SAMS Enrollment Assistance
Home and Community Based Services (HCBS):
PACE Legislation Passes ILGA
Top Stories:
From the Desk of Karen Messer, President and CEO
The LeadingAge National Annual Awards honor individuals that embody excellence in mission-focused aging services leadership, are models of quality and innovation, and are making outstanding contributions to our field that merit national recognition. I encourage you to submit your nomination by June 18, 2021. Learn more about the award criteria and nomination process. 
With gratitude,
Karen
Updates to CDC Guidance
The CDC updated two pieces of guidance recently: Discontinuation of Transmission-Based Precautions and Return to Work Criteria for Healthcare Personnel. The major recommendations continues to be utilizing a symptom-based strategy (or time-based for asymptomatic cases) for determining when to discontinue transmission-based precautions or allow healthcare personnel to return to work. However, if you choose to use a test-based strategy (for example, you are concerned that someone might still be infectious beyond 20 days), here is what you need:
It has been more than 24 hours since the last fever, without the use of fever-reducing medication.
Symptoms have improved.
Two consecutive negative nucleic acid amplification tests (NAATs) spaced at least 24 hours apart
The guidance also provides more information on who might be severely immunocompromised, adding to this category individuals who have received hematopoietic stem cell or solid organ transplants, individuals on immunosuppressive drugs  to suppress rejection of transplanted organs or to treat rheumatologic conditions, and those who are on prednisone at >20 mg/day for more than 14 days.
HealthChoice Illinois ADT Update
The Illinois Department of Healthcare and Family Services (HFS) is launching HealthChoice Illinois ADT, a statewide data exchange platform that will deliver vital information to Illinois Medicaid providers in a timely and secure manner.  The first phase of HealthChoice Illinois ADT will enable Medicaid admission, discharge and transfer (ADT) notifications to be shared with Medicaid providers whose patients visit a hospital inpatient unit or emergency department. EHR vendors include: AHT, Cantada, Caremerge, Eldermark, MatrixCare, Netsmart, NetSolutions, Point Click Care, Yardi. LeadingAge Illinois and the other associations met with HFS this week on the ADT.  Click here for the meeting slides.
If you have any questions, contact Ruta Prasauskas. 
IDPH Weekly Meeting Recap
LeadingAge Illinois and the other associations continue our weekly meeting with the Illinois Department of Public Health (IDPH) on COVID-19 issues. 
In yesterday's meeting, we discussed the need for CMP funds.  The reinvestment plan was approved by CMS, but there is a process for approving the process of allocating the over $17 million.  There will be a Notice of Funding Availability competitive process for long term care and other entities to request these funds.  More information will be placed on the IDPH website.  The associations urged expediency of moving this process along so providers can apply for funds. 
102nd Illinois General Assembly 2021 Spring Session Recap
The Illinois General Assembly (ILGA) adjourned after 2:30 a.m. on June 1, passing a state budget (SB2800) and the Budget Implementation Bill (BIMP; SB2017 ).  Shortly after, however, Senate President Don Harmon (D-39th District; Oak Park) filed a motion to reconsider the vote on the budget bill.  The Governor has yet to sign the budget/BIMP bills. 
Here is a brief recap of the end of the 102nd Illinois General Assembly Spring Session:
LeadingAge Illinois Public Policy Priorities:
COVID-19 Relief/Recovery Funding:
LeadingAge Illinois individually contacted all 177 legislators with our funding "asks" for skilled nursing, assisted living communities, and supportive living programs.   We also had a meeting with the Director of the Illinois Department of Healthcare and Family Services (HFS) and Department leaders as well as a call last week with House Majority Leader, State Representative Greg Harris (D-13th District; Chicago) to verbally bring forth the funding request.  The state budget (page 689) appropriates $75 million in America Rescue Plan (ARP) funds from the State Coronavirus Urgent Remediation Emergency Fund for long term care in addition to $46 million in re-appropriated funds from the CARES Act.  We were disappointed with the amount provided and believe we made a strong case for provider needs. We will immediately work to pursue additional relief funding for providers.  Separate from the ARP/CARES funds, Supportive Living communities will be allocated $80 million due to the enhanced federal FMAP.  The BIMP also includes language providing for nursing home bed reduction payments (page 534) for reducing bed capacity and room occupancy. 
Grocery Tax:
Language was included in the passed BIMP that extends the 1% rate of tax to food prepared for immediate consumption and transferred incident to a sale of service at assisted living and life care communities, instead of the 6% that some communities are paying.  The bill had passed 58-0 out of the Senate in April, but was not called in the House Revenue and Finance Committee as the Chair did not call bills that offered credits or exemptions.  The language was placed in the BIMP at the request of the House sponsor, State Representative Kelly Burke (D-36th District; Oak Lawn) and was a part of the passed BIMP. 
Mandated Insurance Coverage of COVID-19 Testing to Assisted Living and Supportive Living Employees:
As we reported in January, legislation was passed in the "Lame Duck" session that required insurance companies to cover COVID-19 testing for nursing home employees.  Immediately after the passage, we began discussing with legislators the need to also include assisted living and supportive living.  The language including the two settings was included in this trailer legislation (SB1096) to the lame duck bill.  We took a neutral position due to the inclusion of a sunset date of January 1, 2022. 
Protect Telehealth:
HB3308 passed on concurrence in the Illinois House 118-0 and passed both houses the final night of session.  The bill aligns telehealth coverage and payment with in-person care and removes barriers.  LeadingAge Illinois is a member of the Coalition to Protect Telehealth. 
Biometric Information Privacy Act:
HB559 made it out of the House Judiciary-Civil Committee in March, but did not move beyond that.  The bill was sponsored by State Representative Jim Durkin (R-82nd District; Burr Ridge), the house republican leader, who mentioned the negative impact the Biometric Information Privacy Act (BIPA) has had on senior living providers.  LeadingAge Illinois worked with the stakeholders on amendatory language for consideration to make changes to the BIPA to protect the aging services industry.  LeadingAge Illinois supported all legislation this session that would provide for a remedy to the impact of BIPA for our members and we will continue to engage in conversations with stakeholders and legislators over the summer on this issue. 
Prejudgment Interest:
HB3360 was vetoed by the Governor on March 25, 2021.  LeadingAge Illinois actions on HB3360, included:
Alerts to all members asking them to call and send a message to the Governor's Office, urging a veto. 
Represented by outside counsel, LeadingAge Illinois and the other associations met with Ann Spillane, general counsel to the Governor, requesting a veto of the bill or, at a minimum, parity in the industry with respect to prejudgment interest and attorneys fees. 
Concurrently with the Governor's considerations on HB3360, the 102nd Illinois General Assembly acted on SB72, introducing House Amendments #1 (HCA) and #2 (HFA), each offering a scaled-down version of HB3360.   LeadingAge Illinois actions on HCA#1 included:
Members with State Representatives on the House Executive Committee contact the legislators urging a "No" vote on House Committee Amendment #1.
Several members completed witness slips to oppose this legislation. LeadingAge Illinois went on official record opposing the legislation as well. 
House Committee Amendment #1 passed out of the Executive Committee (9-6).  The following day, House Floor Amendment #2 (became the bill) was introduced and passed the House by a 64-40 vote.
The Senate concurred with the amendments, 37-17-3, and SB72 passed both chambers.  The Governor signed the piece of legislation into law as Public Act 102-0006 and it is effective July 1, 2021. 
The passed bill imposes a 6% penalty on prejudgment interest (instead of 9% in HB3360). The interest shall begin to accrue on the date the action is filed (rather than HB3360 language of the date the defendant has notice of the injury from the incident itself or a written notice).
Medicaid Rate Reform:
LeadingAge Illinois and the Illinois Health Care Association (IHCA) presented a joint Medicaid Rate Reform proposal to the Illinois Department of Healthcare and Family Services (HFS), the legislature, and the Medicaid Work Group.  HB3899, our rate reform legislation, passed out of the House Appropriations- Human Services Committee 24-0 in March.  However, Medicaid Rate Reform legislation was not considered in the latter part of the session.  We will engage in further discussions over the summer with the Illinois HFS, the other associations, and legislators on our Medicaid Rate Reform proposal.  We will continue to work to push for tying rates to staffing and quality as well as minimizing losers in a provider tax. 
Nurse Licensure Compact:
LeadingAge Illinois supported legislation that would add Illinois to the Nurse Licensure Compact.  SB2068 passed out of the Senate Licensed Activities Committee 9-0 in late March.  It did not move beyond second reading in the Senate.  The house version, HB580, did not get called in committee and was not further considered. SB1807 also did not move forward. We supported and advocated for each of these pieces of legislation this session and will continue to discuss the compact with legislators and stakeholders over the summer. 
Passed Legislation:
Staffing Rule:
LeadingAge Illinois Position:  Priority Support
The BIMP included language the associations requested on the Illinois Department of Public Health (IDPH) staffing rule.  LeadingAge Illinois and the Illinois Health Care Association (IHCA) had conference calls with Senator Bill Cunningham (D-18th District; Chicago), assistant majority leader/president pro tempore and Rep. Harris to request language on the staffing data reporting that says that "the manner in which the Department requests payroll-based journal information to be submitted shall align with the federal Centers for Medicare and Medicaid Services' (CMS) requirements that allow providers to submit the quarterly data in an aggregate manner."  Language was also added stating that "no monetary penalty may be issued for noncompliance during the implementation period, which shall be July 1, 2020 through December 31, 2021 (instead of September 30, 2020)" and "monetary penalties shall be imposed beginning no later than January 1, 2022 (instead of January 1, 2021)."
Medicaid Applications:
LeadingAge Illinois Position: Support
The legislation says that within 120 calendar days (rather than 45 calendar days) of receipt by a long-term care facility of required prescreening information, new admissions with associated admission documents shall be submitted through the Medical Electronic Data Interchange (MEDI) or the Recipient Eligibility Verification System or shall be submitted directly to the Illinois Department of Human Services (DHS) using required admission forms.
Nursing Home Social Isolation:
LeadingAge Illinois Position: Support
LeadingAge Illinois had several discussions and meetings on SB2137, a bill on nursing home isolation and communicative technology.  We were initially neutral, but after discussions and amendments to this bill we supported the final piece that passed both houses with all yes votes.  The bill requires nursing homes to adopt and implement written policies and procedures to provide for the availability of technology to residents, and ensure that appropriate staff are in place to prevent the social isolation of residents. 
Defeated Legislation:
Water Quality Assurance Act:
We opposed legislation (HB291/HB2021/SB272) that would have required nursing homes and assisted living communities to conduct costly routine water sampling and provided for civil enforcement and penalties.  LeadingAge Illinois testified in opposition to this Illinois Department of Public Health (IDPH) proposal before a Senate Committee and also discussed our opposition in meetings with the sponsor and IDPH. 
Records on Nursing Home Websites:
We opposed legislation (HB1766) that would have required nursing homes to annually publish a record of all Type "AA", Type "A", and Type "B" violations prominently on the home's website. The legislation further provided for a disciplinary action for violation of the requirements. In addition to opposing this bill in the House Human Services Committee, we discussed our opposition with the sponsor in meetings during the session. 
Nursing Home Owner Interest:
We opposed this bill (HB3768) which stated that a nursing home owner is prohibited from maintaining any financial interest with a person or entity that renders contracted services to a home owned by the owner. It further said that a person or entity who is an owner on this bill's effective date has 30 days to terminate the owner's relationship with the person or entity with which the financial interest is maintained.
Determination of Need (DON) Score Change:
We opposed legislation (HB422/HB2420/SB282) which would have made changes to the current assessment tool/Determination of Need (DON) score. 
Other legislative efforts we will continue to pursue are Temporary Nursing Assistants (TNAs), and Certified Medication Aides (CMAs).  We will continue to advocate for our public policy priorities and ensure member voices are heard in the legislative arena.  Additional information is forthcoming as warranted on the above issues and more. 
To see a complete list of legislation LeadingAge Illinois monitored throughout the Spring Session, visit our Advocacy Center.  If you have any questions, please contact Jason Speaks. 
Life Plan Communities/CCRCs:
Member Spotlight: Snyder Village
Snyder Village began with an estate gift from Metamora resident, Bertha Snyder.  Mrs. Snyder's gift provided the seed money that laid the foundation for the opening of Snyder Village in 1988. Snyder Village is a 501(c)(3) non-profit, tax-exempt organization which is governed by a local, volunteer board of directors.
Snyder Village, a life plan community, is committed to providing for the physical, emotional, and spiritual needs of others in a loving, dignified and Christian atmosphere.  Their 40-plus acre campus includes retirement cottages and apartments, assisted living, and a skilled health center with 24/7 nursing care.  Memory care, inpatient and outpatient therapy, and home care services are also offered.
Snyder Village has always been a leader in the LeadingAge Illinois advocacy efforts, annually hosting Partners in Quality visits with their state and federal legislators and most recently having virtual visits with their legislators.  Keith Swartzentruber, executive director, has been a leader in the association and is a former LeadingAge Illinois Member Legislative Leader Award recipient.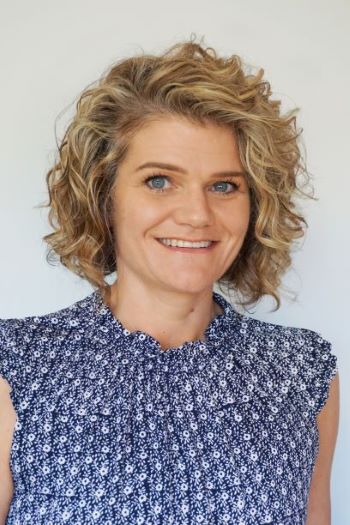 Heather O'Brien, a graduate of the LeadingAge Illinois Leadership Academy, serves as the Health Center Administrator at Snyder Village.  We caught up with her this week and Heather and Snyder Village are the focus in this edition's Member Spotlight.
How long have you been in the industry and what made you select it?
"I have been around the elderly in the long-term care setting for as long as I can remember.  My mother was a social services director during my youth.  I worked in the housekeeping department at a long-term care facility as a student in high school.  I began my career in long-term care 15 years ago as a staff nurse.  Eventually, my desire to mentor and lead others brought me to the role of Administrator at Snyder Village Health Center.  I believe our seniors deserve the highest quality care and I am privileged to work with our residents, their families, and our staff."
What are you most proud of in your career?
"I have managed to effectively grow in my skills and leadership capabilities.  I have been provided the opportunity to make a difference for seniors and staff members in the Snyder Village life plan community.  The growth I have experienced has changed many areas of my life, including my personal life and family life.  I graduated from the LeadingAge Illinois Leadership Academy in 2020.  I am grateful for the LeadingAge Illinois Leadership Academy and the skills I have acquired and continue to nurture.  The pandemic has forced change, growth, and the ability to persevere on all of us working in this field.  The pandemic has also taught me that together, we can accomplish things we never thought possible."
What is your vision for the future of your community and the field?
"One of the features that drew me to Snyder Village was that it is a faith-based community providing a Christian ministry to people of all faiths.  Having this foundation helps our community tackle issues and serve others with love and care, and I look forward to these Christian values becoming even more evident throughout our community in the future. Also, Snyder Village is committed to taking leadership in identifying and meeting needs of older persons in Central Illinois. The organization will continue to be creative, innovative, and dynamic in developing new approaches to care for the elderly."
Nursing and Rehabilitation:
NHSN and SAMS Enrollment Assistance
For those having difficulty enrolling or adding new users to SAMS Level 3, the NHSN helpdesk email has a long turn-around at times and is not able to directly assist with SAMS issues. Try the SAMS support line at 877-681-2901.
Home and Community Based Services (HCBS):
PACE Legislation Passes ILGA
Program of All-Inclusive Care for the Elderly Act (PACE) legislation made it through the legislature on the last day of the session, through an amendment to SB2294. 
The bill requires the Illinois Department of Healthcare and Family Services (HFS) to prepare and submit a PACE State Plan amendment no later than December 31, 2022 to the federal Centers for Medicare and Medicaid Services (CMS) to establish the Program of All-Inclusive Care for the Elderly (PACE program).
The program focus is to provide community-based, risk-based, and capitated long-term care services as optional services under the Illinois Title XIX State Plan and under contracts entered into between CMS, HFS, and PACE organizations.