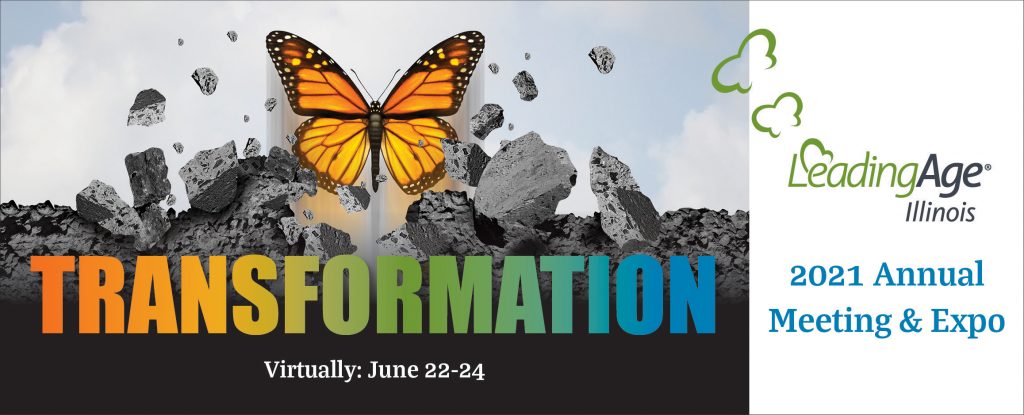 COVID-19 is the ultimate disrupter, and continues to change how we serve older adults. Still, some things remain the same. We still need to serve seniors and their families. We still need to support our hard-working staff. We still need to be informed and find opportunities to transform our organizations and industry so that we can serve and support. And we still need to connect with each other.
After the upheaval of the past year, we are happy to offer a mainstay: the Annual Meeting & Expo. We've re-worked our in-person spring tradition into an interactive and engaging virtual conference experience that offers value. From June 22-24, the virtual format will allow you to access over 90 sessions in 6 tracks, whether in real time or after the conference ends.
Though the format has changed, you'll still find everything that you've come to expect from the Annual Meeting. Through knowledgeable speakers and industry experts, quality education, solution stations, and networking, you'll find what you need to serve, support, and transform.
Preview session description, presenter and exhibitor information, and registration rates in the Advance Program.
Ready to register? Click here.